36th Session
Session on 9-10 November 2017 in Tallinn
On 9-10 November 2017 in Tallinn, parliamentarians and governmental representatives from Estonia, Latvia and Lithuania convened for the 36th Session of the Baltic Assembly and the 23rd Baltic Council to discuss cooperation in security and defence, transport and energy infrastructure, education, culture and health care as well as evaluate the implementation of the joint priorities of 2017 and define objectives of cooperation for 2018.
Members of the Baltic Assembly jointly with governmental representatives discussed joint actions of the Baltic States, securing external borders of the European Union, synchronisation of the Baltic electricity networks with the European Networks, Baltic Alliance of Apprenticeship and Work Based Learning (BAfA) and health care and efficient use of resources allocated for the healthcare. Baltic parliamentarians adopted documents of the 36th Session of the Baltic Assembly.
Alongside the Session of the Baltic Assembly, the 23rd Baltic Council, a cooperation platform for parliaments and governments, was also convened. The Baltic Assembly and the Baltic Council of Ministers adopted the Joint Statement of the 23rd Baltic Council.
During the Session, the Baltic Assembly Prizes for Literature, the Arts and Science as well as the Baltic Innovation Prize were awarded. Prizes were awarded to Lithuanian writer Vladas Braziūnas, to Latvian artist Laima Slava and Estonian scientist Andres Metspalu from Estonia. The Baltic Innovation Prize 2017 was awarded to EstHus OÜ from Estonia. Diplomas were awarded to Biotehniskais centrs JSC from Latvia and UAB Singletonas from Lithuania. 
Programme of the Session here
Documents adopted during the Session
Report of the 36th Session of the Baltic Assembly here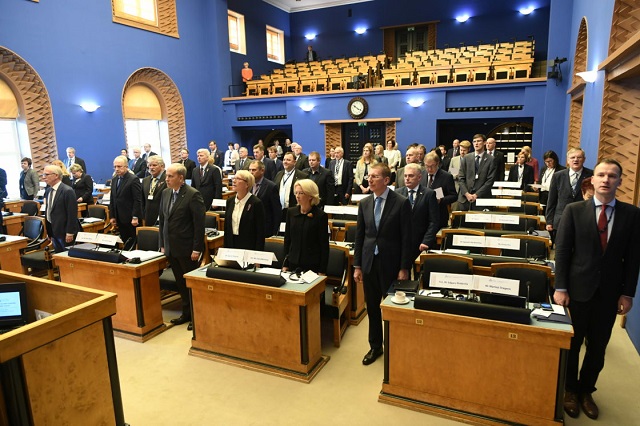 Opening of the 36th Session of the Baltic Assembly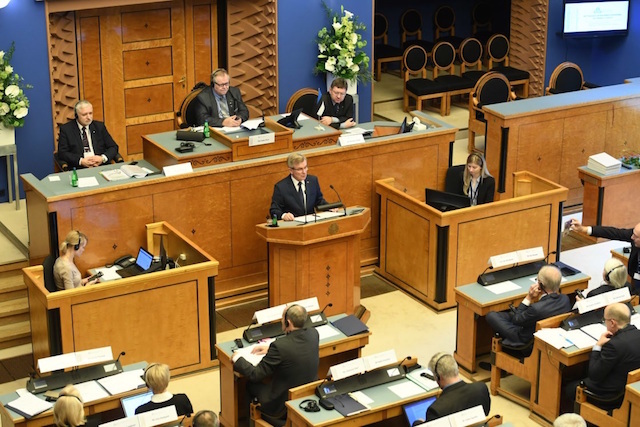 During the 36th Session of the Baltic Assembly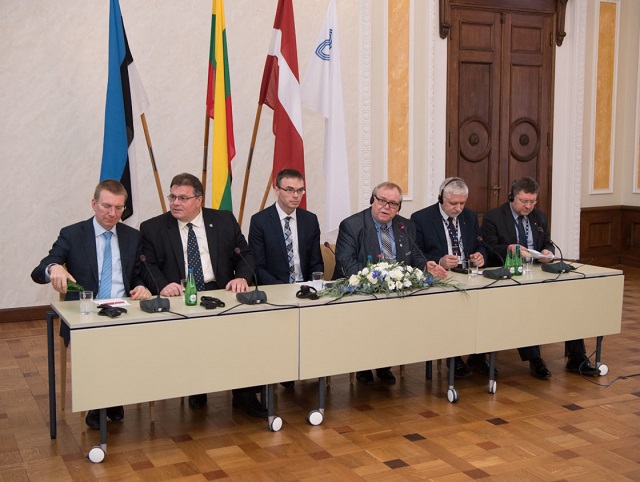 Press conference during the 36th Session of the Baltic Assembly and the 23rd Baltic Council
Chairs of the national delegations of the Baltic Assembly
 © Photos from the Riigikogu Photo Archive (Author: Erik Peinar)