38th Session
Session on 28-29 November 2019 in Riga
On 28-29 November 2019 in Riga (Latvia), parliamentarians and governmental representatives of the Baltic States met for the 38th Session of the Baltic Assembly to discuss current affairs and cooperation of the Baltic States, common energy market, synchronisation of the Baltic electricity networks with the continental European network, common Baltic electricity market vis-à-vis third countries (Ostravets NPP), Baltic cooperation in higher education and health care, and the Baltic hydrogen perspective.
Alongside the Session of the Baltic Assembly, the 25th Baltic Council, a cooperation platform for parliaments and governments, was convened. Members of the Baltic Assembly jointly with representatives of the Baltic Council of Ministers evaluated the implementation of the joint priorities of 2019 and define objectives of cooperation for 2020, as well as discussed the development of the Rail Baltica project. 
During the Session, the Baltic Assembly Prizes for Literature, the Arts and Science as well as the Baltic Innovation Prize were awarded. Prizes were awarded to Estonian writer Leelo Tungal, Latvian conductor Normunds Šnē and Lithuanian physicist Jūras Banys.
Programme of the Session (download)
Documents adopted during the Session
Report of the 38th Session of the Baltic Assembly here
Opening of the 38th Session of the Baltic Assembly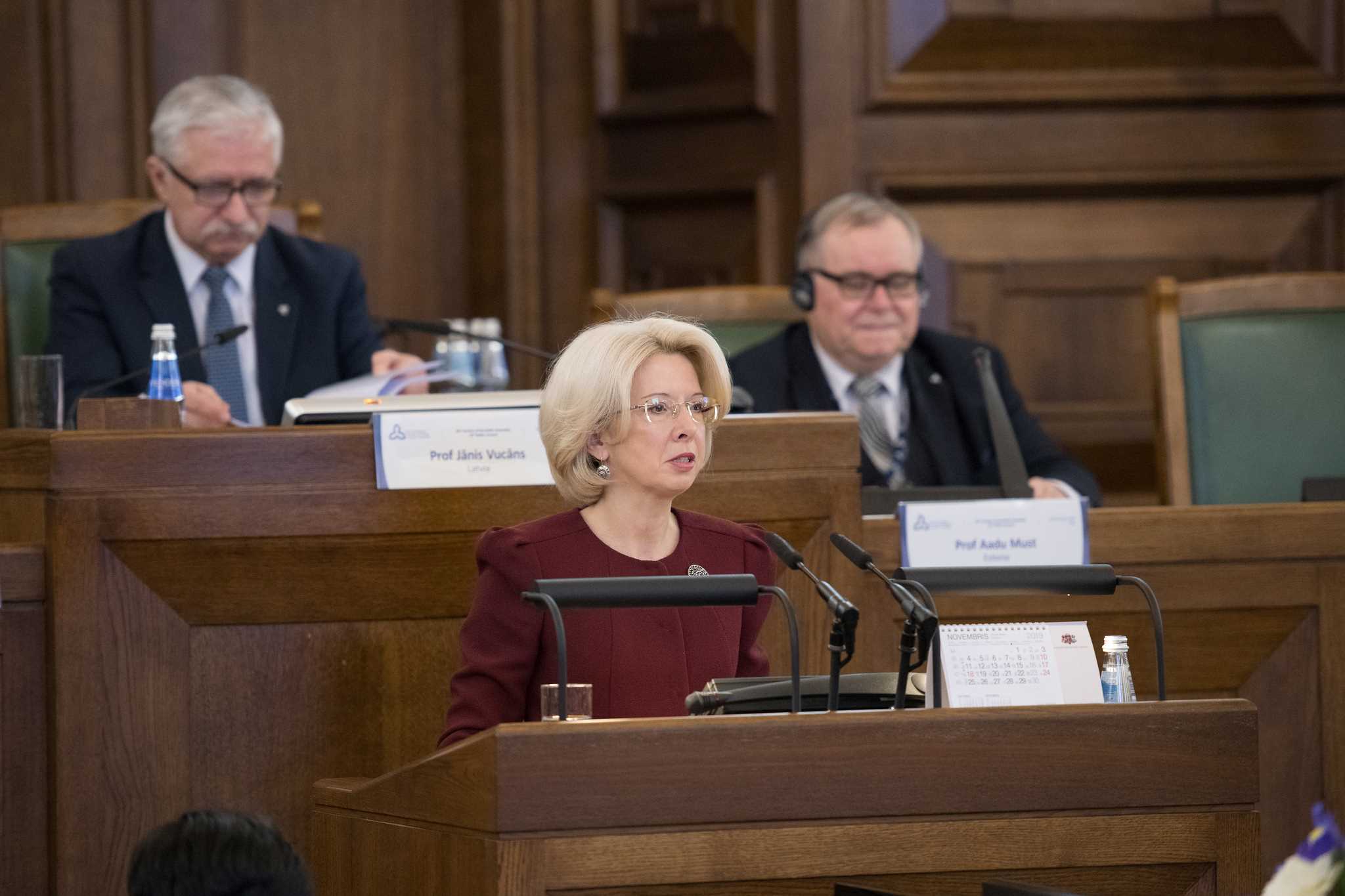 Speaker of Saeima Ināra Mūrniece during the opening of the Session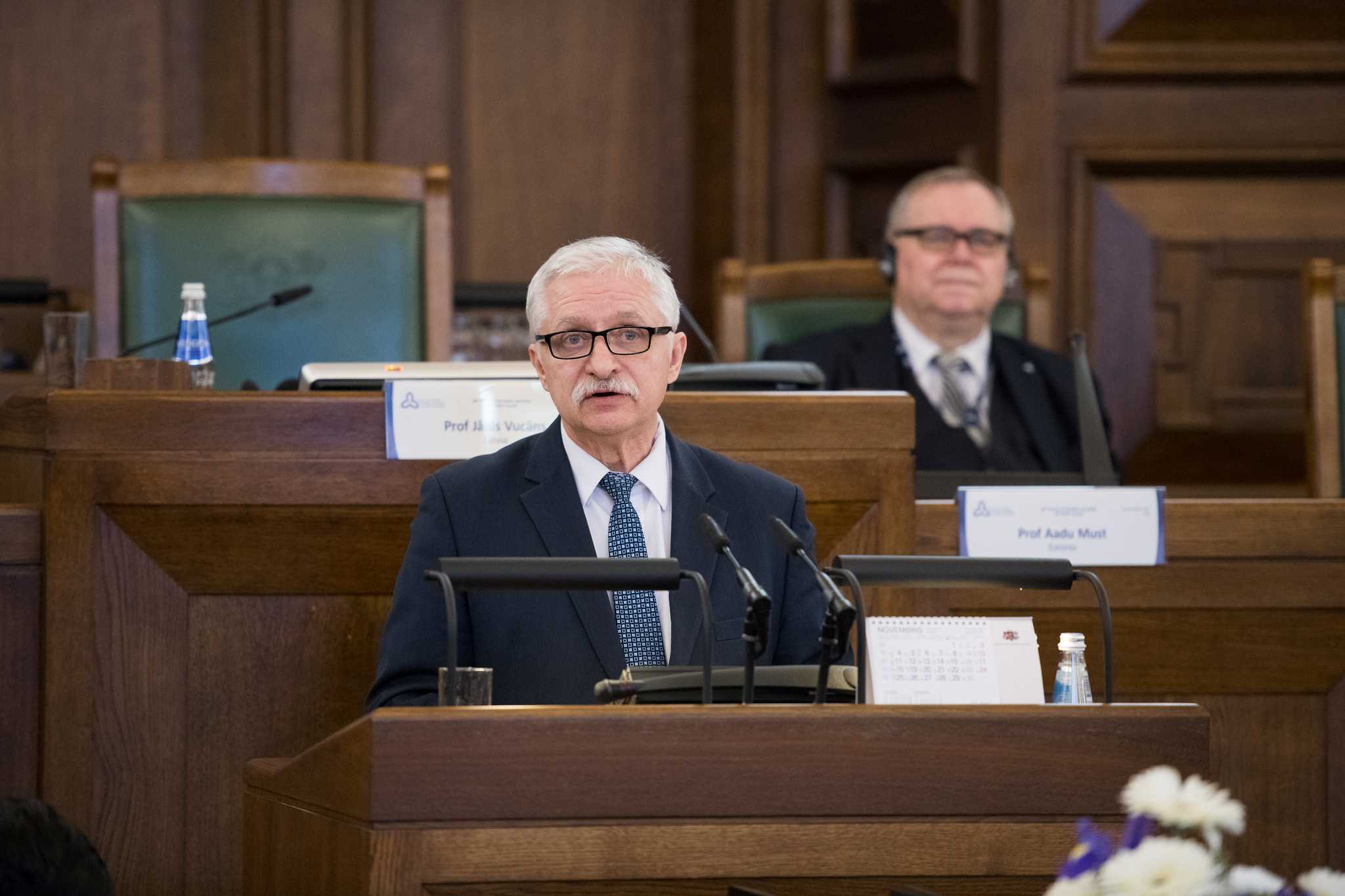 President of the Baltic Assembly Jānis Vucāns reporting about the implementation of the Latvian presidency programme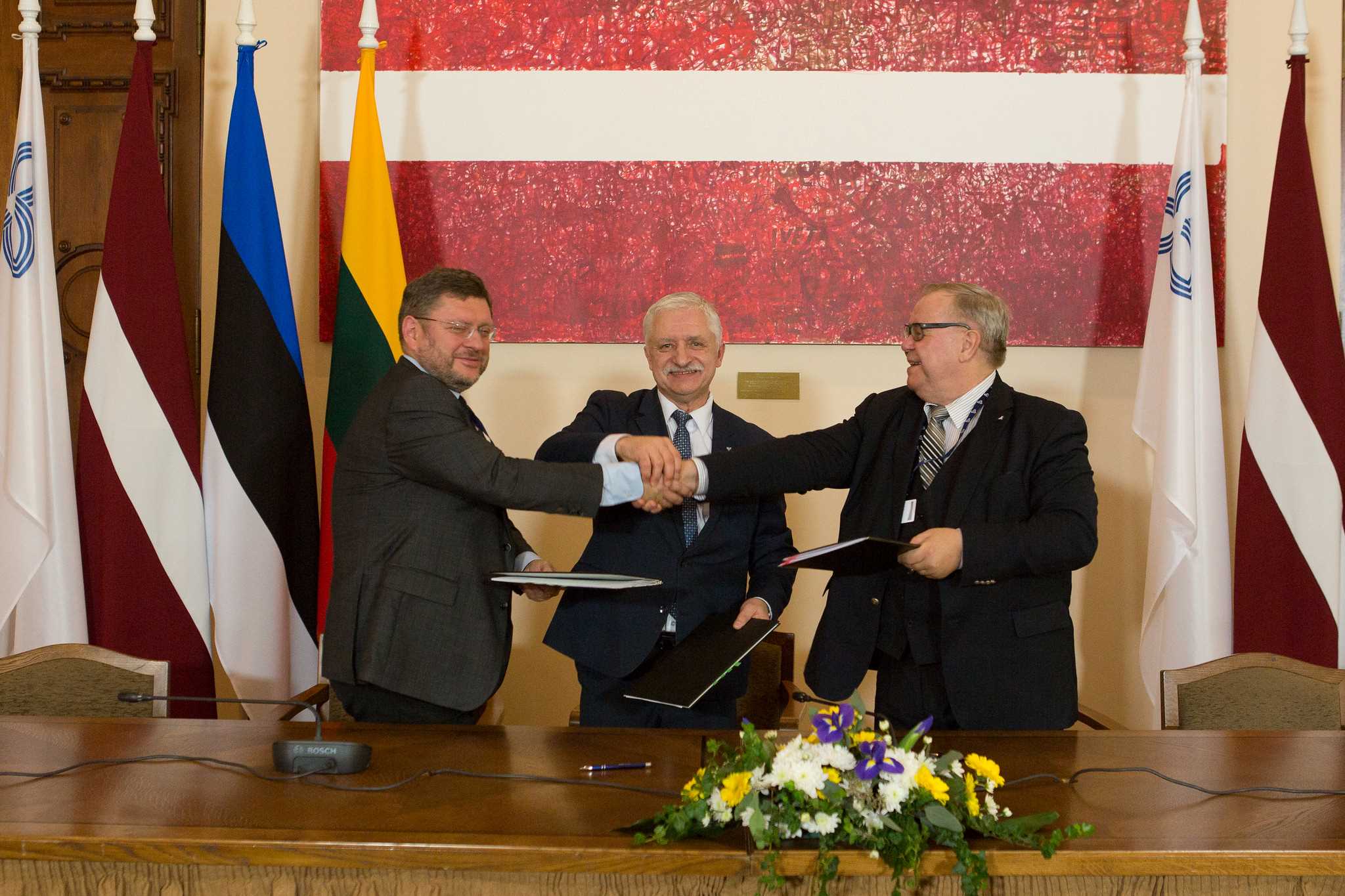 Chairs of the delegations after signing the Final Document of the 38th Session of the Baltic Assembly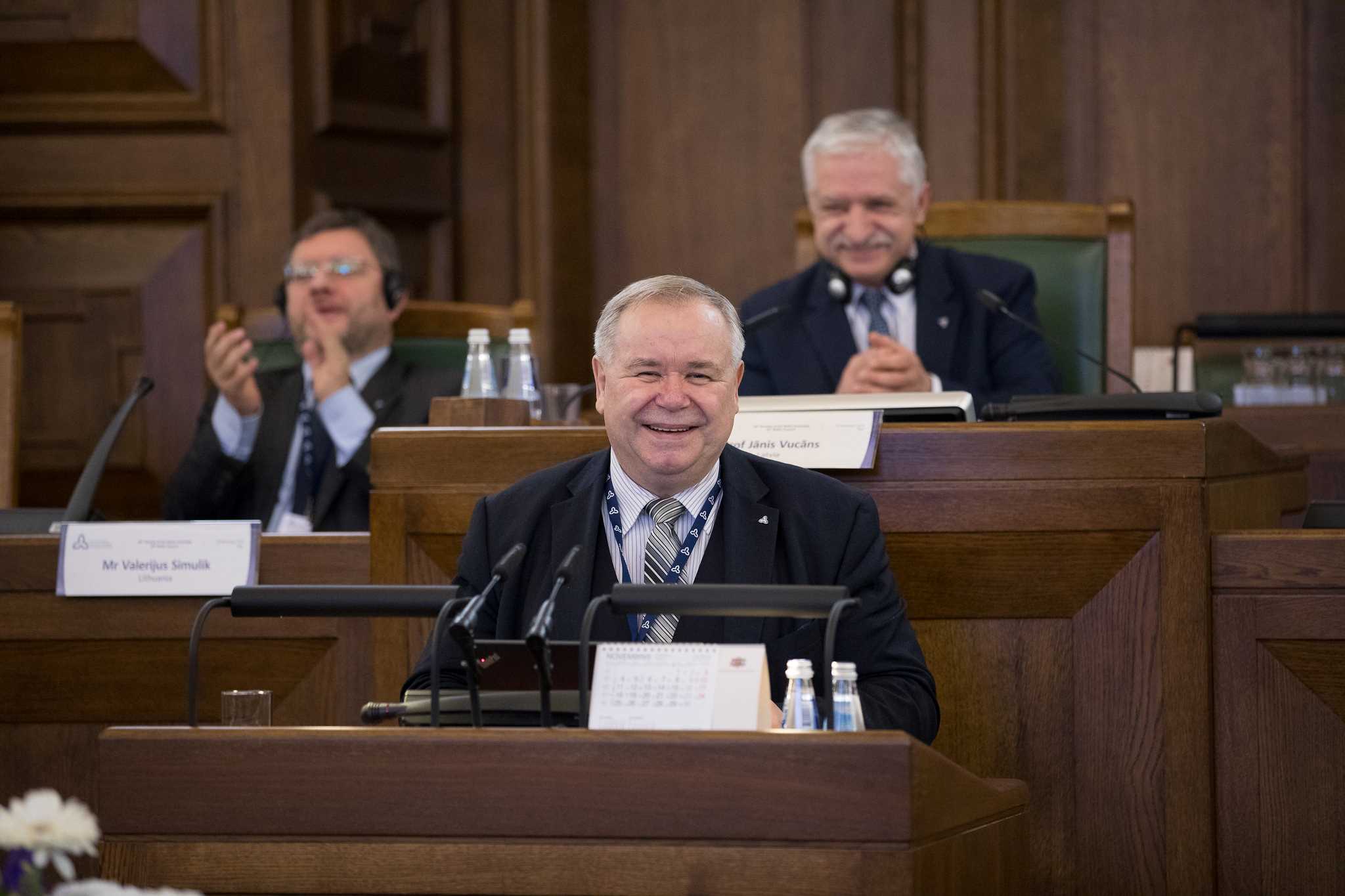 Newly elected President of the Baltic Assembly Aadu Must
© Photos by the Chancellary of Parliament of the Republic of Latvia (Author: Ieva Ābele)