37th Session
Session on 25-26 October 2018 in Vilnius
On 25-26 October 2018 in Vilnius (Lithuania), parliamentarians and governmental representatives from Estonia, Latvia and Lithuania convened for the 37th Session of the Baltic Assembly to discuss current affairs and cooperation of the Baltic States, regional security strategy, common regional gas and electricity market, development of Rail Baltica project, alcohol policy and foundation of the Baltic Culture Fund.
Alongside the Session of the Baltic Assembly, the 24th Baltic Council, a cooperation platform for parliaments and governments, was convened. Members of the Baltic Assembly jointly with representatives of the Baltic Council of Ministers evaluated the implementation of the joint priorities of 2018 and define objectives of cooperation for 2019.
During the Session, the Baltic Assembly Prizes for Literature, the Arts and Science as well as the Baltic Innovation Prize were awarded. Prizes were awarded to Latvian writer Gundega Repše, Lithuanian artist Jurgita Dronina and Estonian scientist Els Heinsalu.
Programme of the Session here
Documents adopted during the Session
Report of the 37th Session of the Baltic Assembly here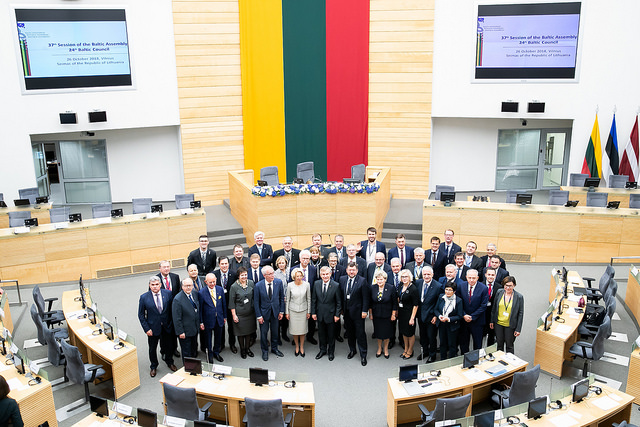 Family photo during the 37th Session of the Baltic Assembly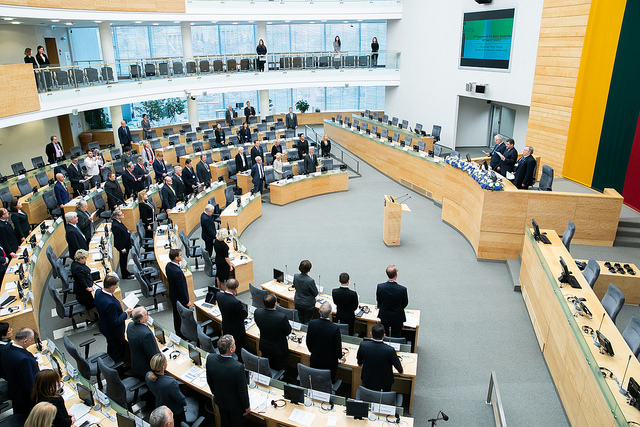 During the 37th Session of the Baltic Assembly 
Chairs of the national delegations of the Baltic Assembly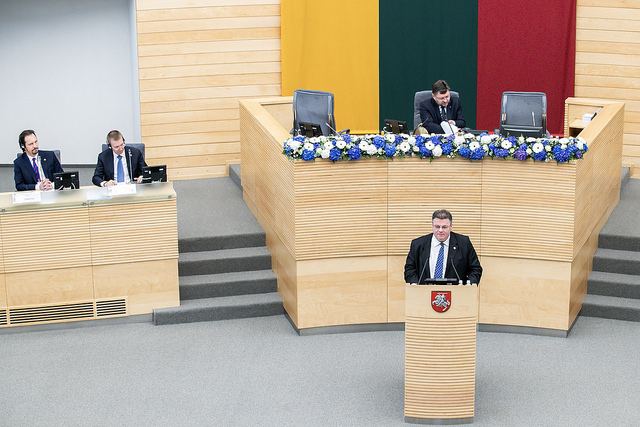 During the 24th Baltic Council
© Photos by the Seimas Office (Author: Olga Posaškova)