40th Session
Session on 5 November 2021
On 4-5 November 2021 in Vilnius (Lithuania), parliamentarians and governmental representatives of the Baltic states met for the 40th Session of the Baltic Assembly and the 27th Baltic Council to discuss current affairs and cooperation of the Baltic states in such areas as reopening the region and joint measures to mitigate the impact of the crisis, the role of international cooperation, energy security, the security challenges near the external borders of the EU and more.
President of the Baltic Assembly Andrius Kupčinskas said that the Baltic state cooperation was put to a test, and that 2021 showed that even in difficult and stressful times the Baltic cooperation remains strong. Andrius Kupčinskas introduced to the results of the Lithuanian presidency in 2021 and noted that the Baltic Assembly continued its work in full amount but digitally, and reached some excellent results: "In the beginning of 2020 we saw the shock and lack of focus on the issues not related to COVID-19. But in the second half of 2020 and 2021, many initiatives reached the level of implementation."
The participants of the Session were later introduced to the programme for Latvia's Presidency of the Baltic Assembly for 2022. The motto of the Latvian Presidency in the Baltic Assembly will be "Partnership. Prosperity. Protection." The Latvian Presidency will focus on an open dialogue between the Baltic states to address various challenges, seeking to ensure economic and social recovery of the region. Vice President of the Baltic Assembly Jānis Vucāns stated: "We are determined to continue our joint work, overcoming the challenges of recovery in our countries from the effects of the pandemic, and promoting sustainable growth, the resilience of society to unexpected shocks, as well as prosperity in the Baltic region and across Europe."
27th Baltic Council
Alongside the Session of the Baltic Assembly, also the digital 26th Baltic Council, a cooperation platform for parliaments and governments, was convened. Members of the Baltic Assembly jointly with representatives of the Baltic Council of Ministers evaluated the implementation of the joint priorities of 2020 and defined objectives of cooperation for 2021.
During the Baltic Council, President of the Baltic Assembly Aadu Must said that interaction between the Baltic Assembly and the Baltic Council of Ministers has been excellent. Organisations work closely together, coordinate actions and promote common initiatives. This mode of cooperation we have to continue and strengthen also in the future. Aadu Must thanked to ministers of foreign affairs of Baltic states - Urmas Reinsalu, Linas Linkevičius and Edgars Rinkēvičs - and their team for their openness and commitment.
Documents adopted during the Session 
Photos of the Session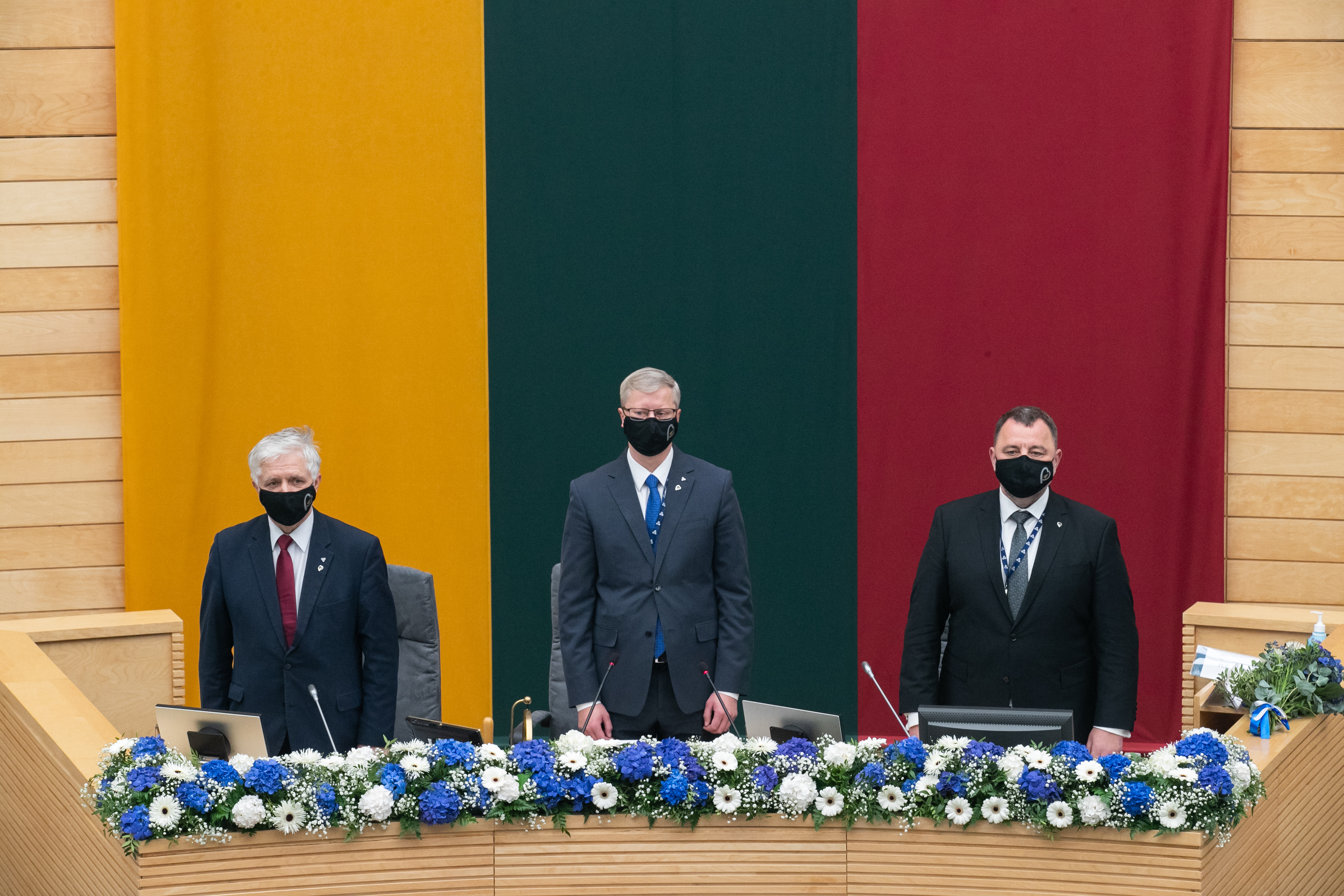 President Andrius Kupčinskas, Vice President Jānis Vucāns and Member of the Presidium Sven Sester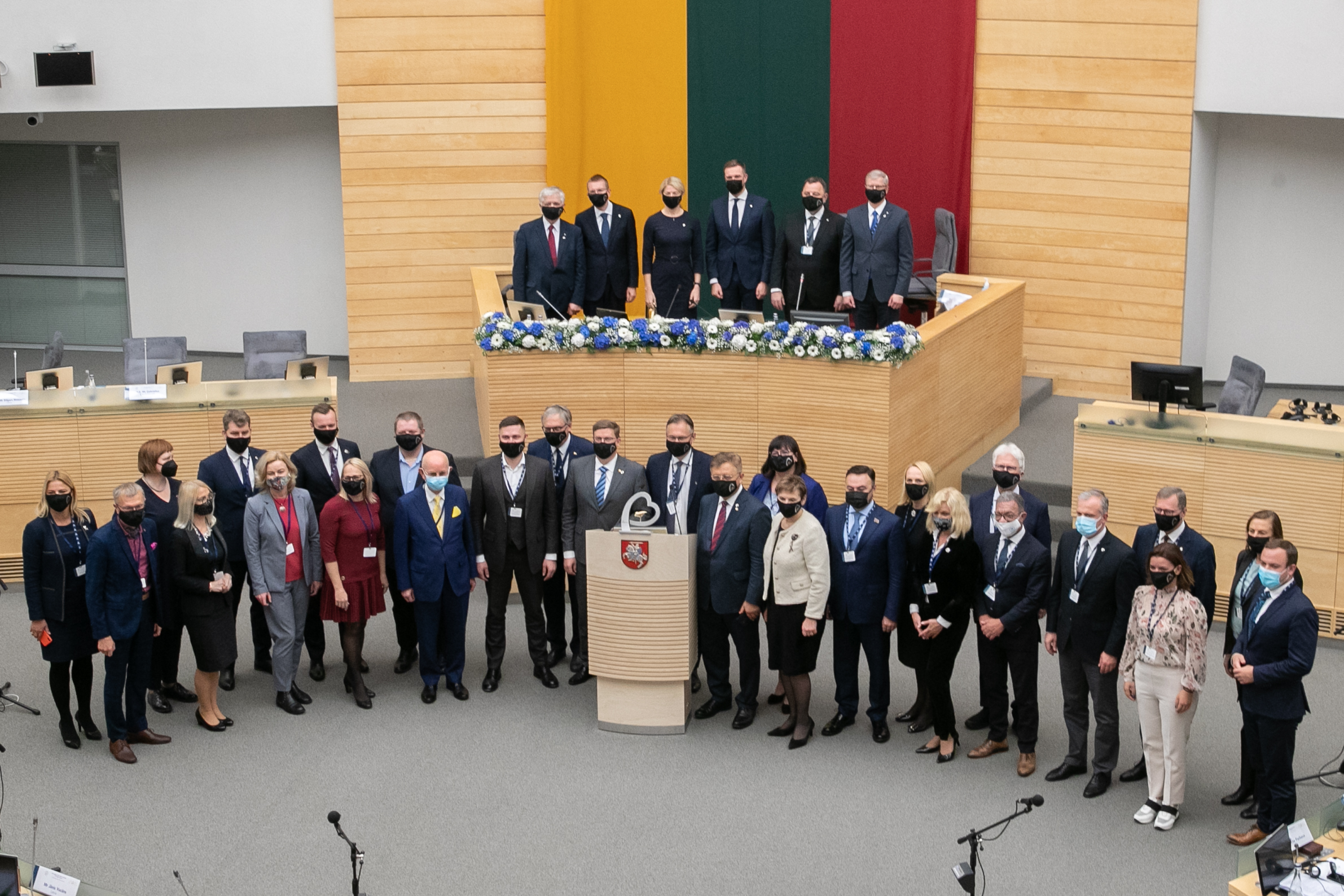 Family photo of the participants of the Session of the Baltic Assembly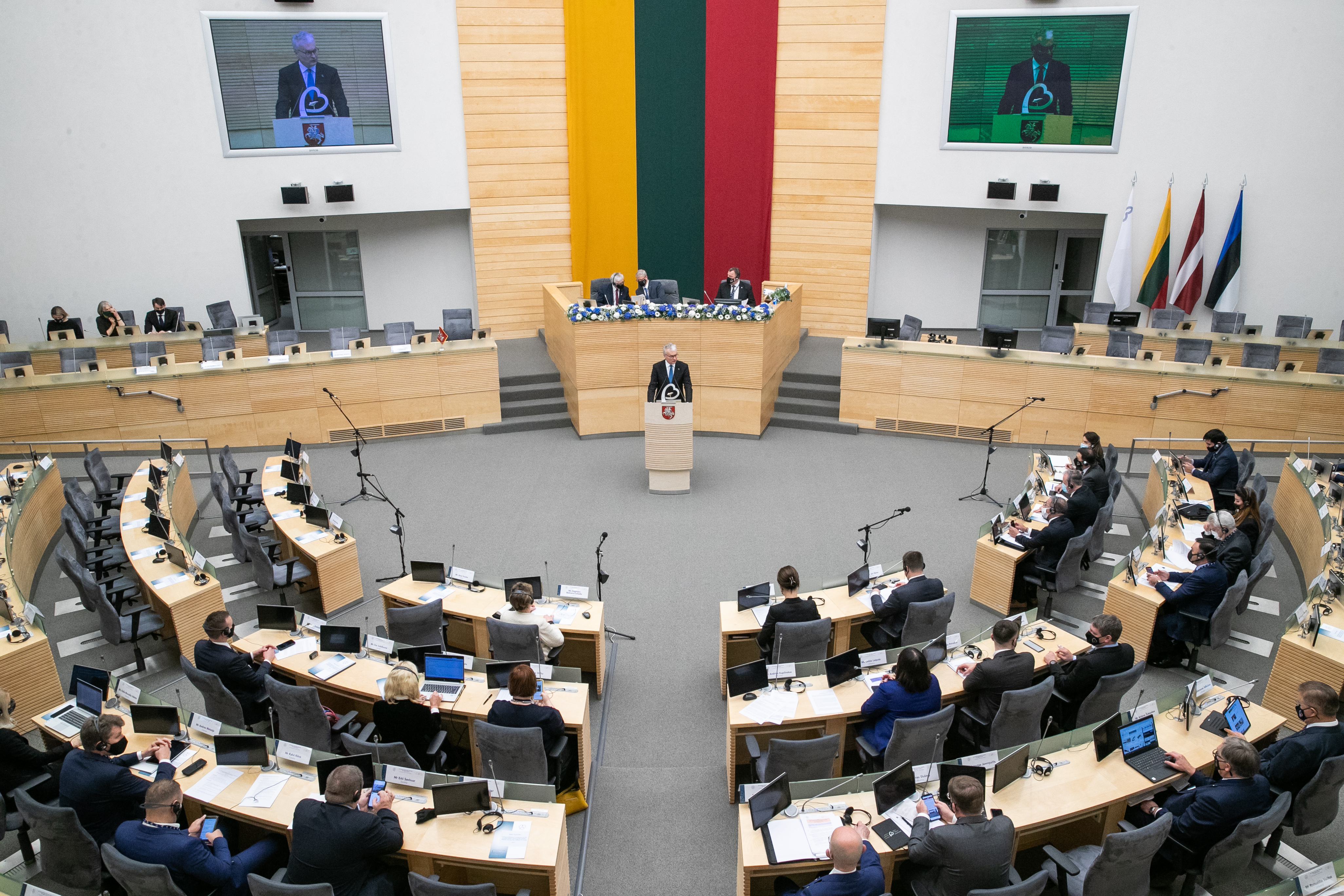 President of Lithuania Gitanas Nausėda opening the Session of the Baltic Assembly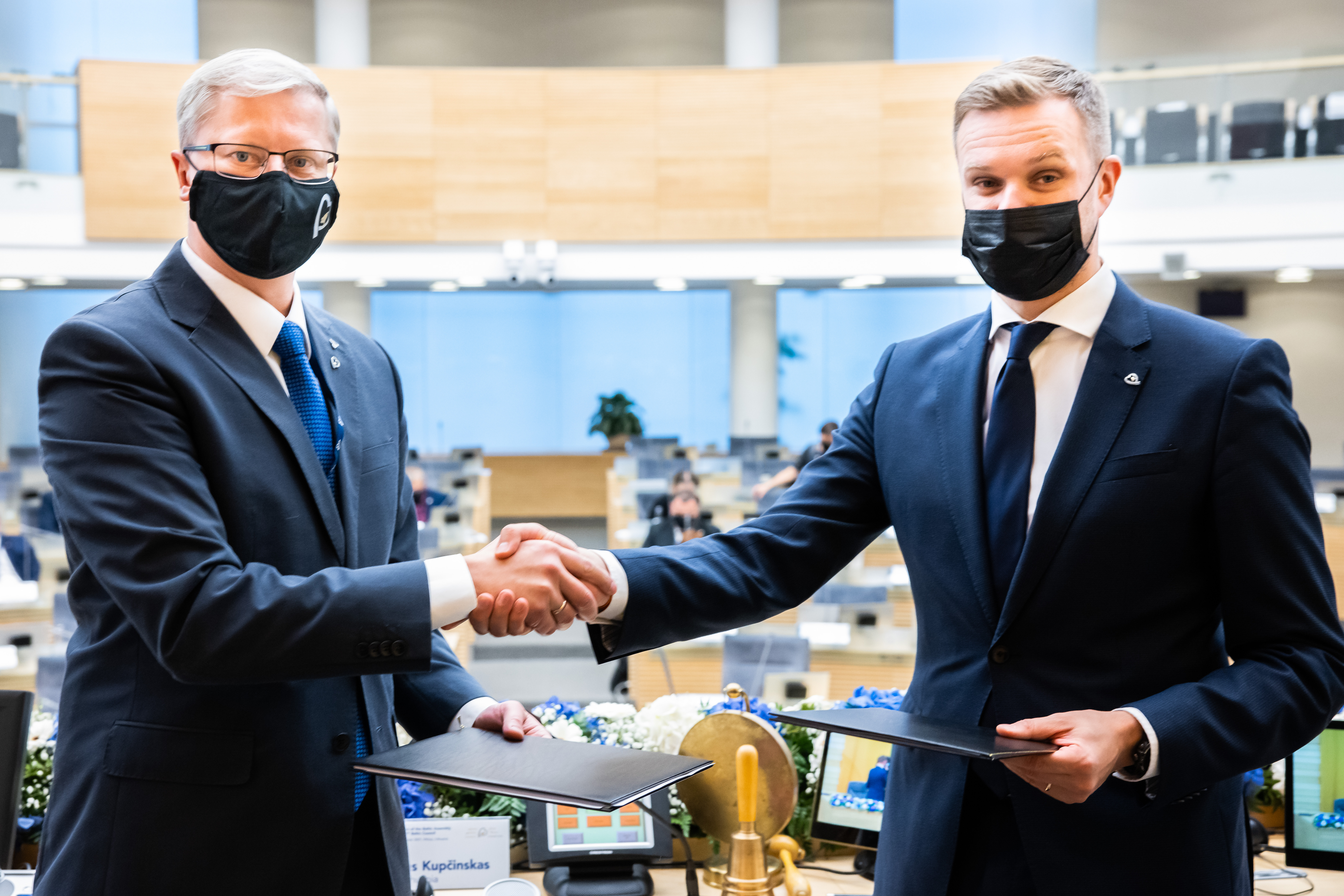 President of the Baltic Assembly Andrius and Chair of the Cooperation Council of the Baltic Council of Ministers, Minister of Foreign Affairs of the Republic of Lithuania Gabrielius Landsbergis after signing the Joint Statement of the 27th Baltic Council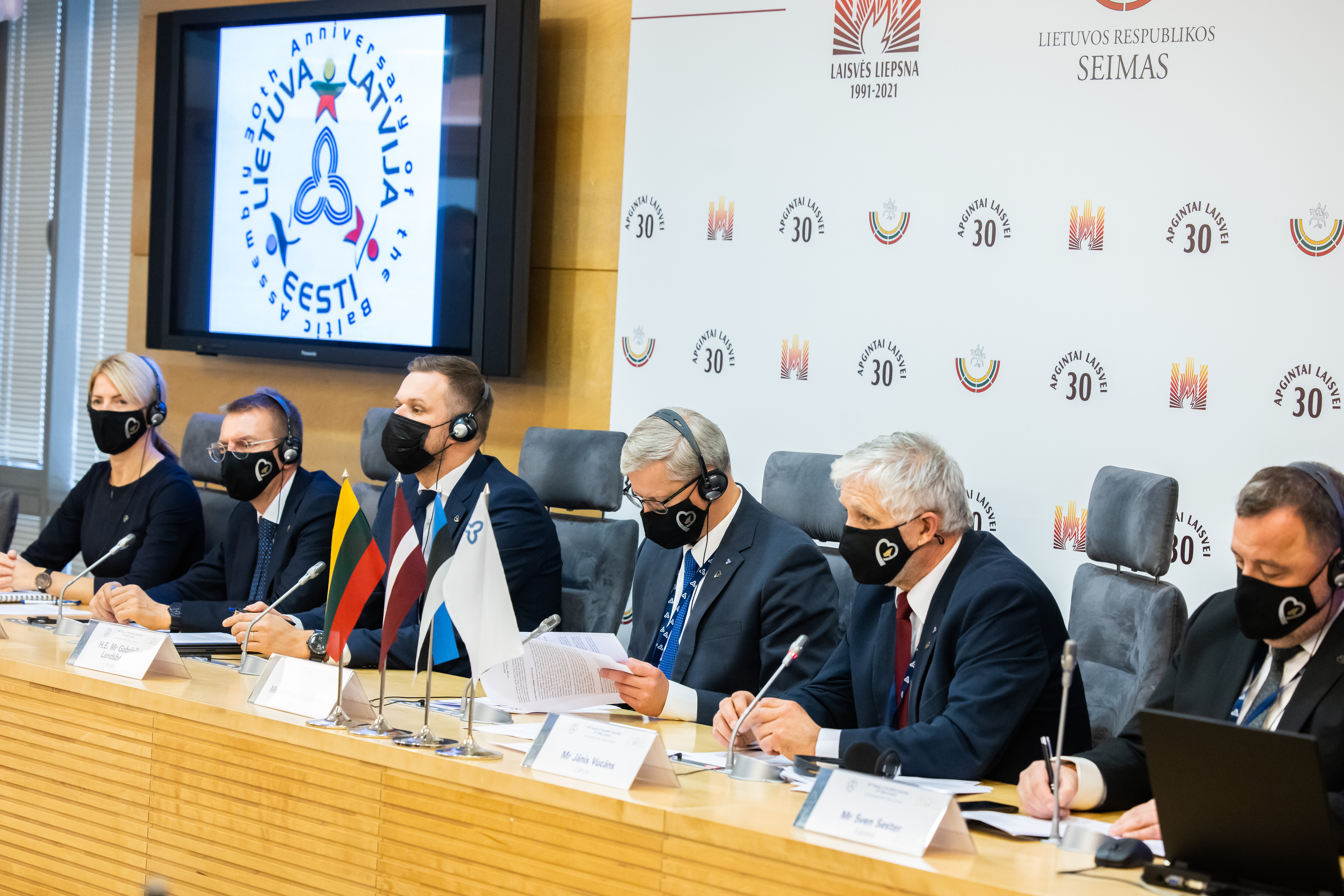 Members of the Baltic Assembly and Cooperation Council of the Baltic Council of Ministers at the press conference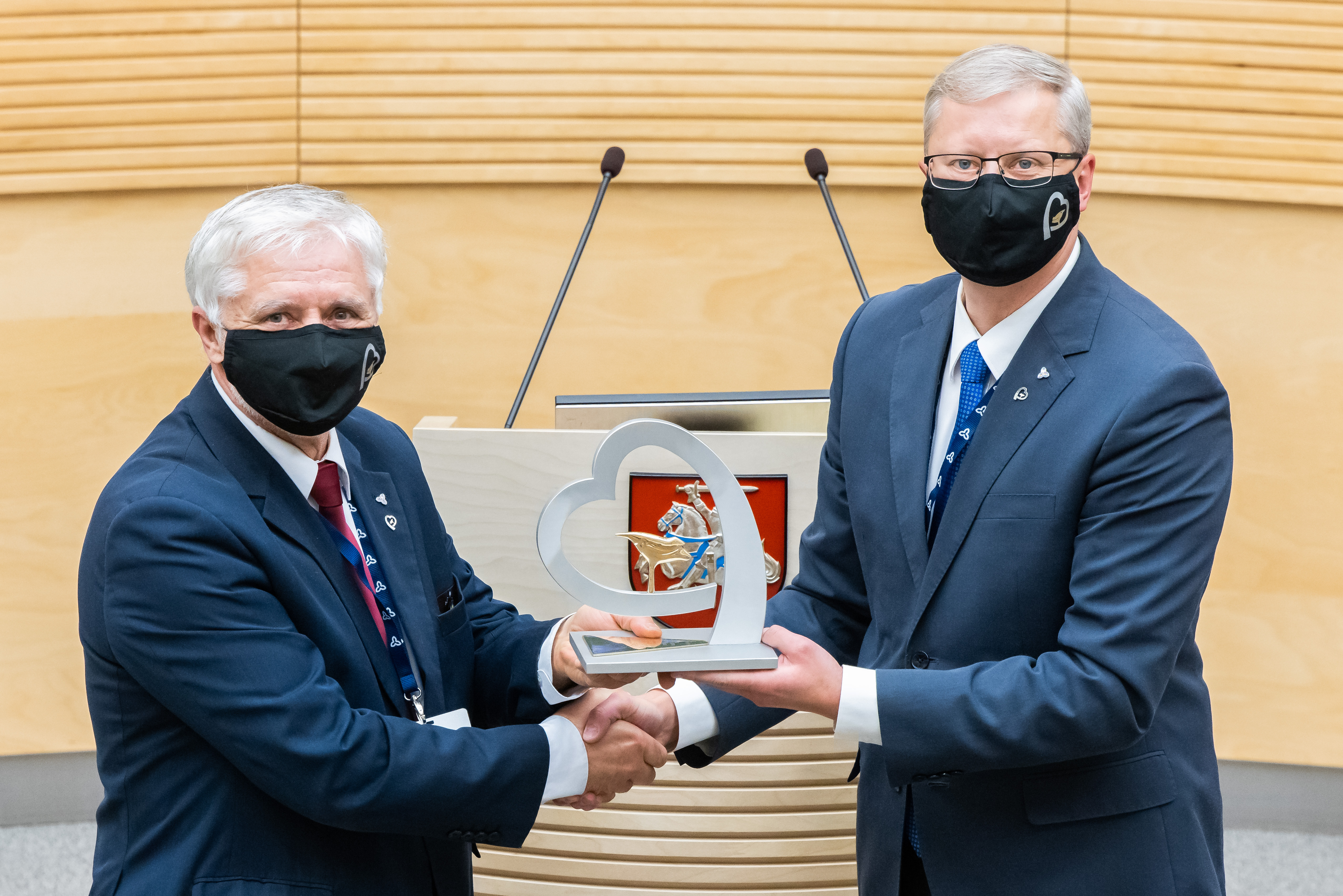 President Andrius Kupčinskas handing over the Presidency Statuette to newly elected President Jānis Vucāns
© Photos by the Lietuvos Respublikos Seimas