On 22 February 2021, members of the Baltic Assembly participated in the digital meeting of the Baltic Sea Parliamentary Conference Standing Committee.
During the meeting, the participants were introduces with a draft of the updated Baltic Sea Action Plan, European cooperation to contain the COVID‑19 pandemic and emerging public health issues related to the COVID-19 pandemic.
During the meeting, also numerous organisational issues were discussed and approved.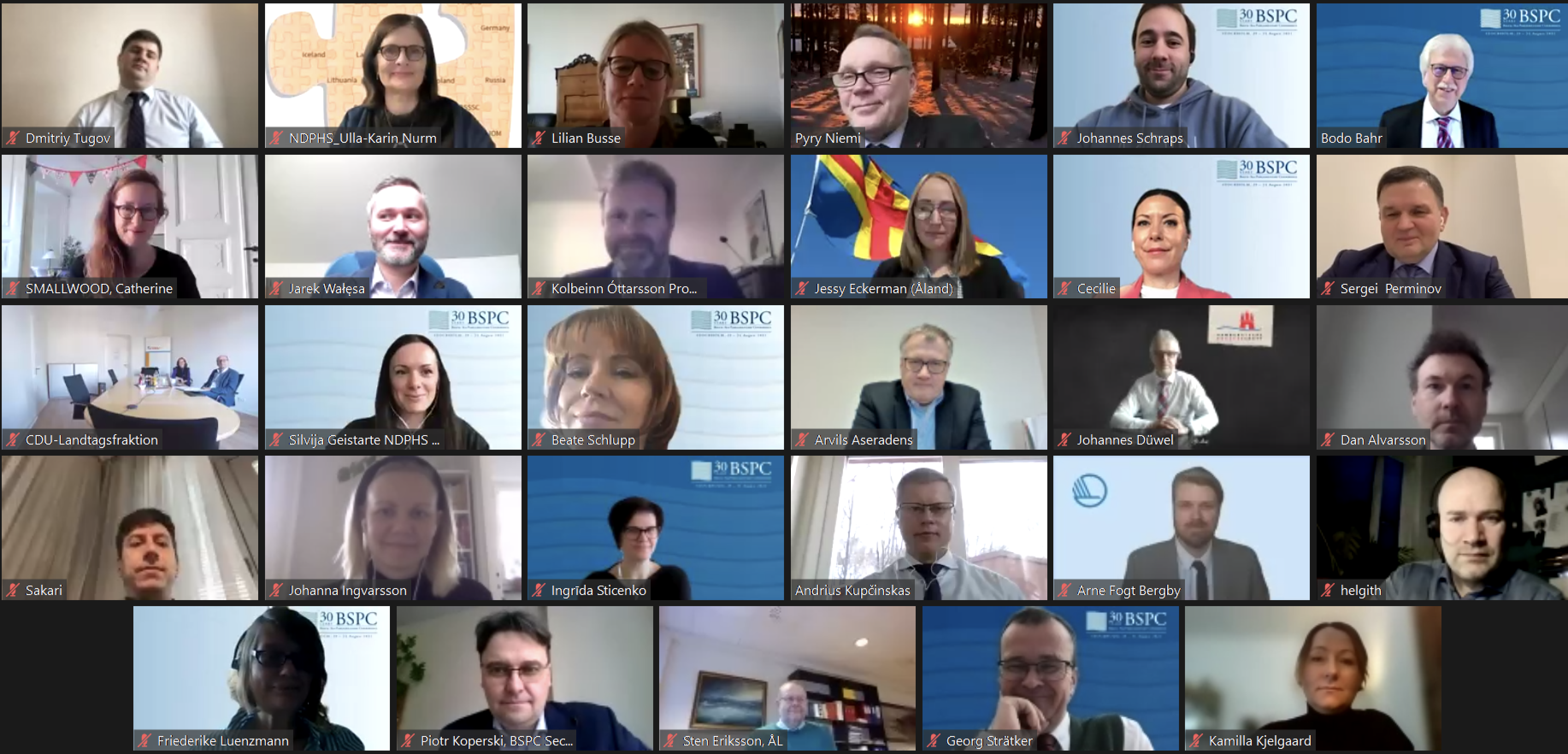 Participants of the meeting of the BPSC Standing Committee

© Photo by the BSPC